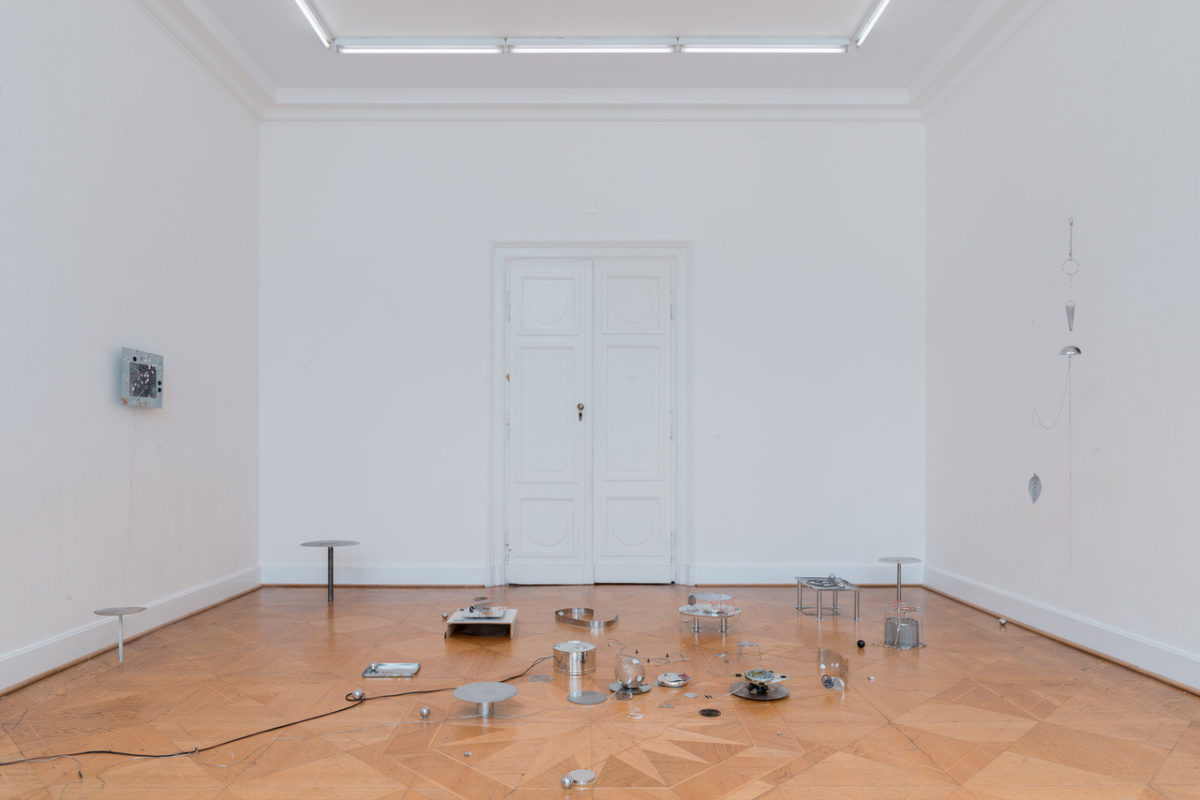 Feedback and Distortion – two inextricably connected phenomena – weave information in on themselves and extend back into the body that they originate from as to overwrite precisely that body they once stood beside. Jan Vorisek works across sculpture, installation, performance, improvised music and noise. Vorisek's installations are site-specific commentary, ephemera and documentation – all examining formal hierarchies. With assemblages consisting of used and found materials, as well as sound-producing devices, the artist reflects on the fluctuation of noise as a vessel for information. Accumulated materials and objects are disassembled into their component parts and then subjected to new systems of organization. This can take the form of vertical formations meandering through the room, selective markings or large-scale architectural interventions. The subtly animated structures function as both producer of and resonant space for sounds, which test and exceed the limits of perceptibility. Jan Vorisek's self-performing structures and scores are complemented by edits of sounds recorded outdoors– echos of urban space — in which "inside" merges with "outside" and exact dimensions of the work remain undefined.
Jan Vorisek (born in Switzerland, 1987) lives and works in Zurich. Recent solo presentations include "Crisis Instrument, Observation Society presentd by Bottom Space, Guangzhou;
Frontal Possession, Liste Art Fair, Basel (2018) "Burst City", TG, (2017 Nottingham):
"Total Fragmented Darkness", Hard Hat (2017, Geneva); "NotFair", Galerie Bernhard (2016, Warsaw); "Rented Bodies", Galerie Bernhard (2015, Zurich). He has shown in group shows including at Kunsthalle St.Gallen (2016/17); 83 Pittstreet (2016, New York); Espace Aurlaud (2016, Lausanne); Kunsthaus Glarus (2016). Recent performances include Spring Workshop (2016, Hong Kong); Luma Foundation (2016, Zurich); Cave12 (2016, Geneva, with Timotheé Calame); TG (2015, Nottingham); Kunsthalle Zurich (2015, Zurich). Together with Mathis Altmann and Lhaga Koondhor he organizes a series of club nights called HOUSE OF MIXED EMOTIONS or in short H.O.M.E.