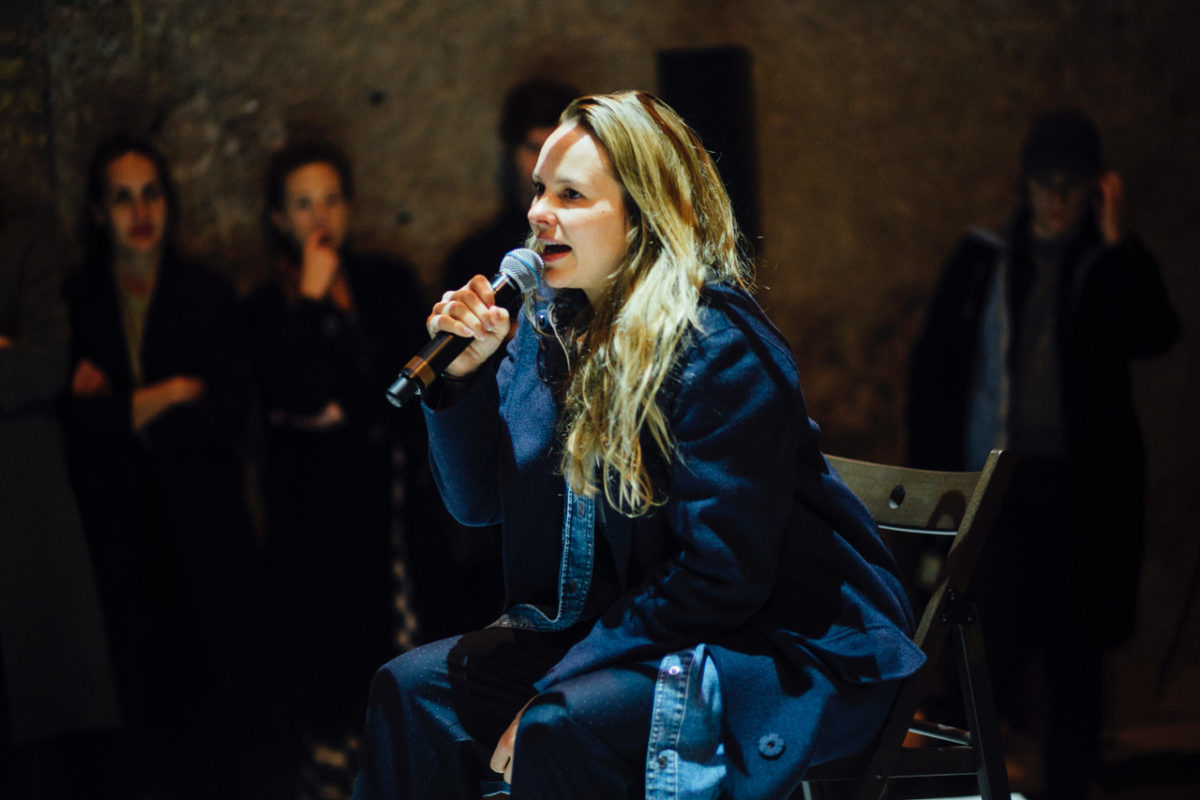 Martina-Sofie Wildberger (1985, Zürich) obtained a Master of Fine Arts from the Haute école d'art et de design – Genève (HEAD) in 2011 and a Master's degree in ArtHistory from the University of Geneva in 2014. She is currently working on the power of language, alternative ways of communicating, the relationship between scribality and orality, as well as translation and translatability.
The artist has shown her performances and has participated in exhibitions at the Swiss Cultural Center (Paris), Kunsthalle of Mulhouse (France), Kunstmuseum Glarus, Fri-Art (Fribourg), Kunsthaus Aarau, Palais de l'Athénée (Geneva), Centre d'Art Contemporain Genève, SALTS, Kunsthaus Baselland and Tinguely Museum in Basel.
She has received the Swiss Art Award in 2012, the Kiefer Hablitzel Prize in 2015, a Work Grant from the Canton of Zurich in 2015 and from Pro Helvetia as well as from Shaffhausen in 2017. Furthermore she is the recipient of the Manor Kunstpreis Schaffhausen 2019. In addition, she did various artist residencies in New York, Berlin and Paris was 2018 fellow at the Istituto Svizzero di Roma in Italy.
www.martinasofiewildberger.com